Multi-column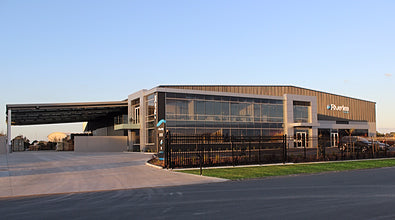 Who are we?
Riverlea Group Ltd – Manufacturers and distributors of world-class outdoor products.
Since 1991, Riverlea Group have being marketing quality outdoor products throughout Australasia.
As a family owned and operated company, we have experienced  solid growth in the outdoor products market and now both manufacture and represent a number of quality brands across Australia, New Zealand and the South Pacific. The Buschbeck range of Masonry BBQ's is a valuable and exciting part of the family and we are delighted to bring products that improve and enhance the lifestyle of Australian consumers.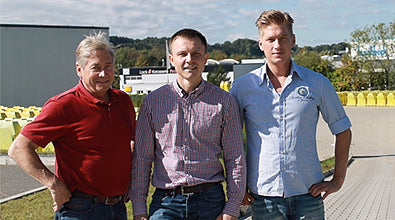 Who is Buschbeck?
The Buschbeck factory in located in Waldbrol Germany. The factory accords with the newest aspects of modern concrete prefabricated component production. Using specifically developed machinery, manufactured in accordance with the bespoke requirements, the Buschbeck factory produce the Buschbeck BBQ / Outdoor Fireplaces for distribution to retailers world wide. The well-stocked and modern warehousing facilities cover a total area of 15,000 sqm which  enabling them to hold large quantities of stock at a time to keep up with distributor demand.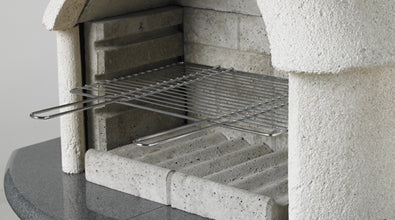 Quality Assured
The Buschbeck factory in Germany is proudly owned and managed by Klaus Buschbeck and his son Pierre Buschbeck. They ensure the structure and design of the Buschbeck BBQ / Outdoor Fireplaces are continually beingre-engineered and developed further. All our products undergo constant quality inspections throughout the production process because customers satisfaction is of paramount importance.
Servicing the markets in New Zealand and Australia, Riverlea Group has warehouses in Hamilton New Zealand and Sydney Australia that are continuously being re stocked by the factory in Waldbrol.  We aim to dispatch your order within 24 hours from the receipt and deliver it asap with our palliated transport providers. We offer various delivery options throughout New Zealand and Australia to ensure we make the dispatch process easy. Each Buschbeck BBQ / Outdoor Fireplace comes complete with all the materials necessary to complete assembly along with an easy to follow installation manual.
We are happy to answer any questions or queries you have, get in touch now to speak to one of our friendly customer service team members, we aim to get back to you within 24 hours Monday-Friday.