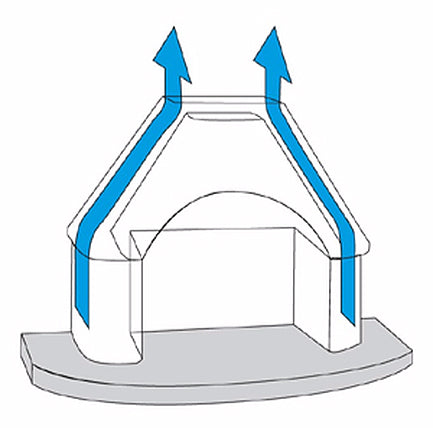 Double Walled Constructionfor Safety and Versatility
The design of the Buschbeck BBQ / Outdoor Fireplace ensures both versatility and your safety. Buschbeck BBQ / Outdoor Fireplaces have an impressive twin skin system that creates a thermal barrier allowing air to constantly circulate around the firebox and ensuring the fireplace stays cool and safe enough to touch. The refractory inner firebox takes the brunt of the heat and enables the Buschbeck BBQ / Outdoor Fireplace to be used for even more than just charcoal barbecuing, it can also be fueled with wood and thus serve as an "all-round outdoor fireplace".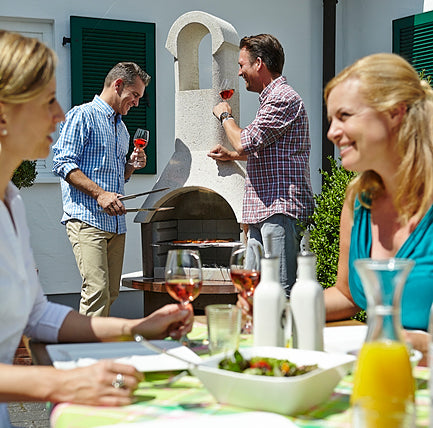 Multi-Functional 3 in 1
We call it the ultimate BBQ, Outdoor fire and Pizza oven all rolled into one, because it's just that! Its multi functionality is unique and the refractory firebox allows for various accessories to be added at any stage. Whilst you can create the perfect steak over charcoal, you can then light it up at the end of those cooler evenings to add that awesome ambience and atmosphere. The pizza insert can be added or removed at any time to create gourmet pizzas in your own backyard. Then there's the rotisserie for creating succulent flame grilled chicken. Add in a cast iron grill to create the perfect sear marks- with a Buschbeck BBQ / Outdoor Fireplace you can have it all!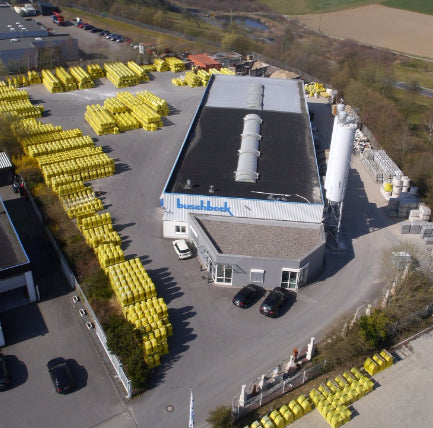 German Made Quality
The legendary Buschbeck BBQ / Outdoor Fireplace is designed and manufactured to the highest standards in a state-of-the-art precast factory in Waldbröl, Germany. Only the Buschbeck BBQ / Outdoor Fireplace utilises a unique concrete formula with a beautiful and rugged quartzite finish that lasts a lifetime – plus components that are steel reinforced for the ultimate in strength and durability with no painting or plastering required. Design and production processes are constantly being revised and refined to ensure an on-going high standard of quality. All Buschbeck products pass stringent quality controls which also includes certification by TUV Rheinland Group.
Easy DIY Kitset
The Buschbeck BBQ / Outddor Fireplace arrives as an easy DIY kitset. After creating a level base, your BBQ / Outdoor Fireplace will be able to be assembled within just a few hours. 2-3 people are required to lift the parts, which are stacked on top of each other and mortared together using the mortar glue provided. It really is quite simple, however please take appropriate care whilst lifting the heavier parts.
Got a few more questions?
We are happy to answer any questions or queries you have, get in touch now to speak to one of our friendly customer service team members, we aim to get back to you within 24 hours.