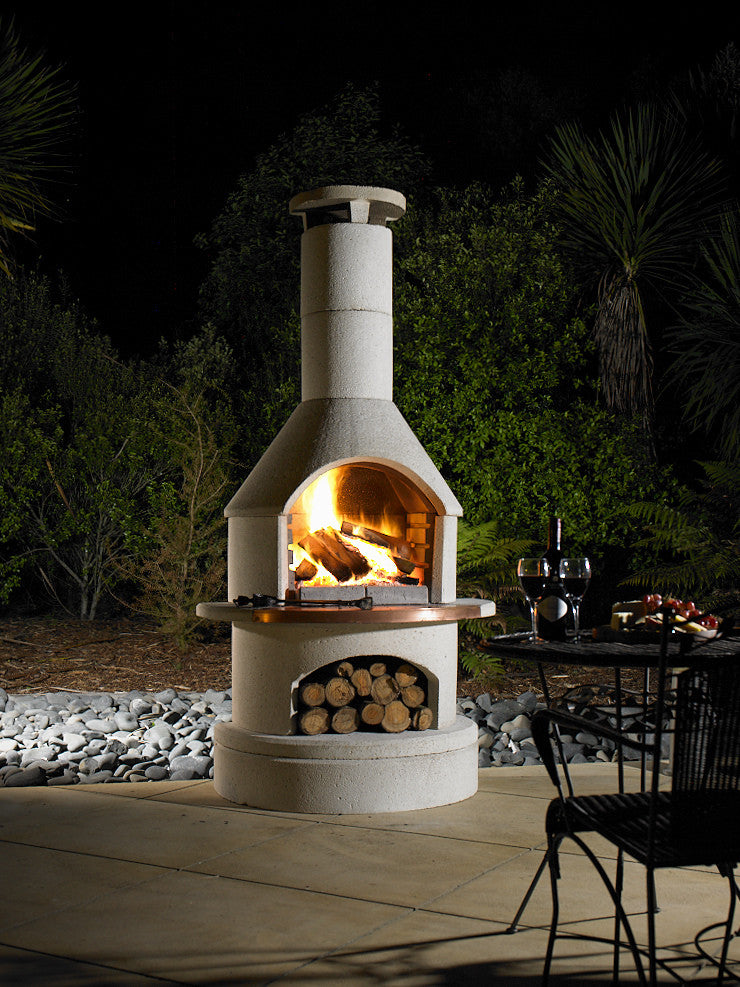 Advantages of the Buschbeck BBQ / Outdoor Fireplace | Buschbeck
A masonry fireplace can be loaded with both charcoal (in all its forms) but also wood - thus serve as an "all-round outdoor-fireplace/grill". Most users start off with charcoal for cooking then switch to slower-burning wood to use the masonry fireplace as a patio heater. 
• Double walled construction - Choose between charcoal or wood as your fuel. Use charcoal for cooking and wood logs or firewood and turn your buschbeck into a patio heater to keep you warm! 
• Cooking -  Heavy-duty chrome grill with plenty of space to grill food even for large numbers of people.
• Maintenance free - If needed just jet-wash or hose-down at the end of the season!
• Well built - Masonry fireplaces won't rust so tend to last much longer than traditional fireplaces.
• Easy to assemble - Masonry fireplaces come in sectional components, of which only two require mortaring with the cement provided.
• Fuel storage - Use the lower compartment for storing your fuel.
Weather-Proof - Masonry fireplaces are weatherproof  so can be left outdoors.
Life Expectancy - In Europe where Buschbeck barbecues are widely sold it is not unusual to see examples that are in excess of 20 years old! As far as maintenance goes there is little or nothing to do. If the masonry fireplace's appearance becomes a little too "weathered"  simply use a jet wash to clean it down!
Heat retention - Because masonry fireplaces are made from stone they tend to heat up more quickly and retain heat for longer.