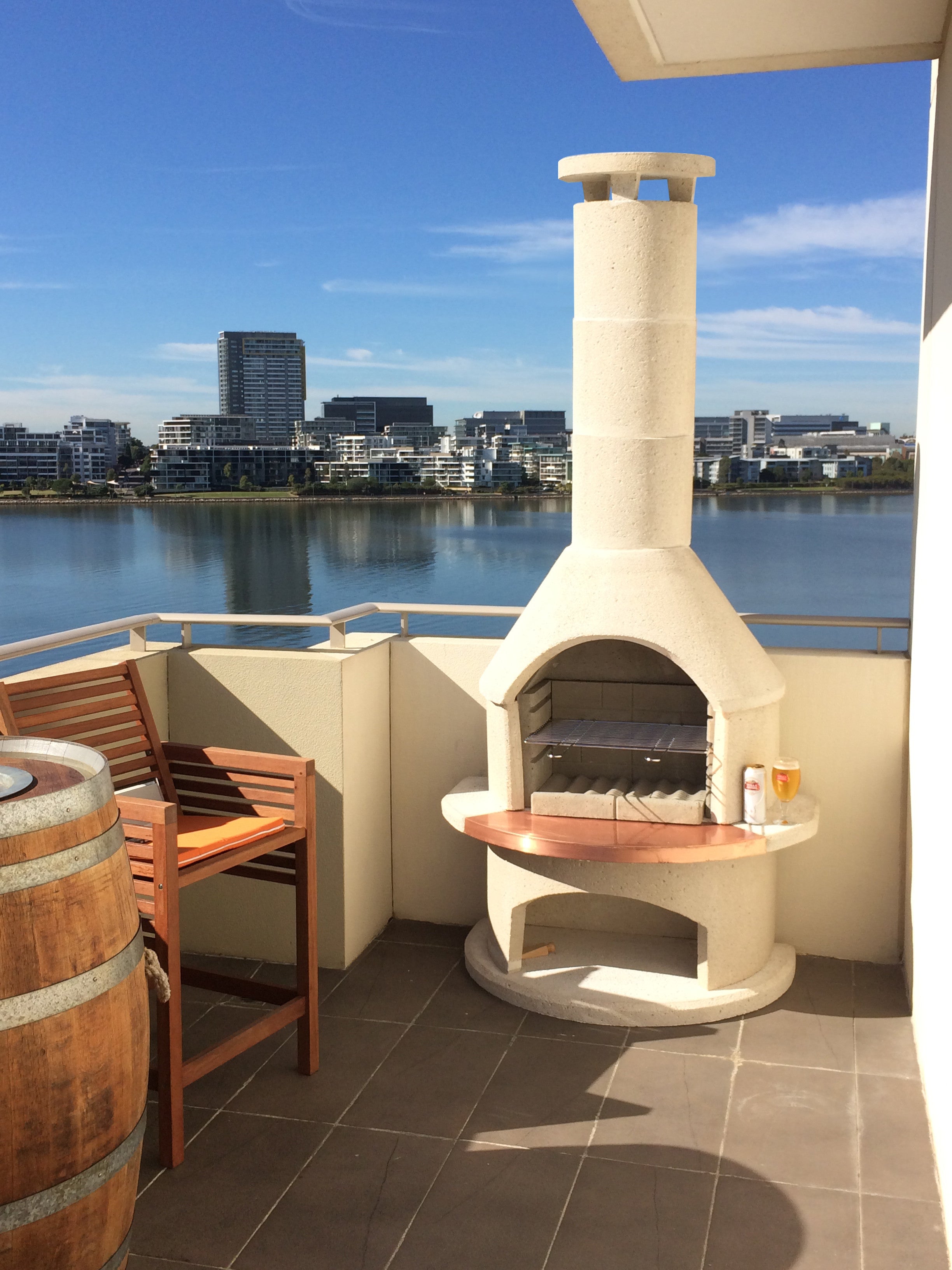 Introducing The Buschbeck BBQ / Outdoor Fireplace | Buschbeck
To call this a BBQ doesn't really do it justice. This is the Ultimate Outdoor Fireplace,  BBQ, and Pizza Oven... all rolled into one!

Buschbeck BBQ / Outdoor Fireplaces are one of the best semi-permanent barbecues available on the market. They are not officially permanent - they are movable - but as they weigh almost half a ton it's not likely that you'll carry them backwards and forwards from your garage every time! They're effectively like a brick-built fireplace.

They are completely weatherproof. They make an attractive focal point in any garden and they can stay there all year round.

The Buschbeck BBQ / Outdoor Fireplaces are manufactured from high-quality materials so there is normally never a need to cover, paint or render them. It's not uncommon for the Buschbeck to still be going strong after 20 years.

There are a number of unique features of Buschbeck BBQ / Outdoor Fireplaces-

•Double walled construction - Choose between charcoal or wood as your fuel. Use charcoal for cooking or use logs or firewood and turn your grill into a patio heater to keep you warm!

•Safety - Buschbeck is the only European brand of masonry fireplace/grill to achieve the very stringent TUV/GS safety standard. The special construction ensures a high level of safety as air is constantly circulating between the outer skin and the five part furnace area, keeping the outer shell cool at all times.

•Cooking - It has three adjustable cooking heights and comes with a heavy-duty chrome grill with plenty of space to grill food.

•Maintenance free - If needed just jet-wash or hose-down at the end of the season!

•Well built - Steel reinforced concrete and quartz on most components.

•Easy to assemble - Each masonry fireplace/grill contains approximately 10 sectional components, of which only two require mortaring with the cement provided.

•Attractive garden focal point - The Rondo has a high quality white quartz concrete finish that is complemented by its real copper insert on the mantelpiece, giving it a modern look that would complement any garden setting.

•Fuel storage - Use the lower compartment for storing your fuel.

As far as maintenance goes there is little or nothing to do. If the masonry barbecue's appearance becomes a little too "weathered"  simply use a jet wash to clean it down!