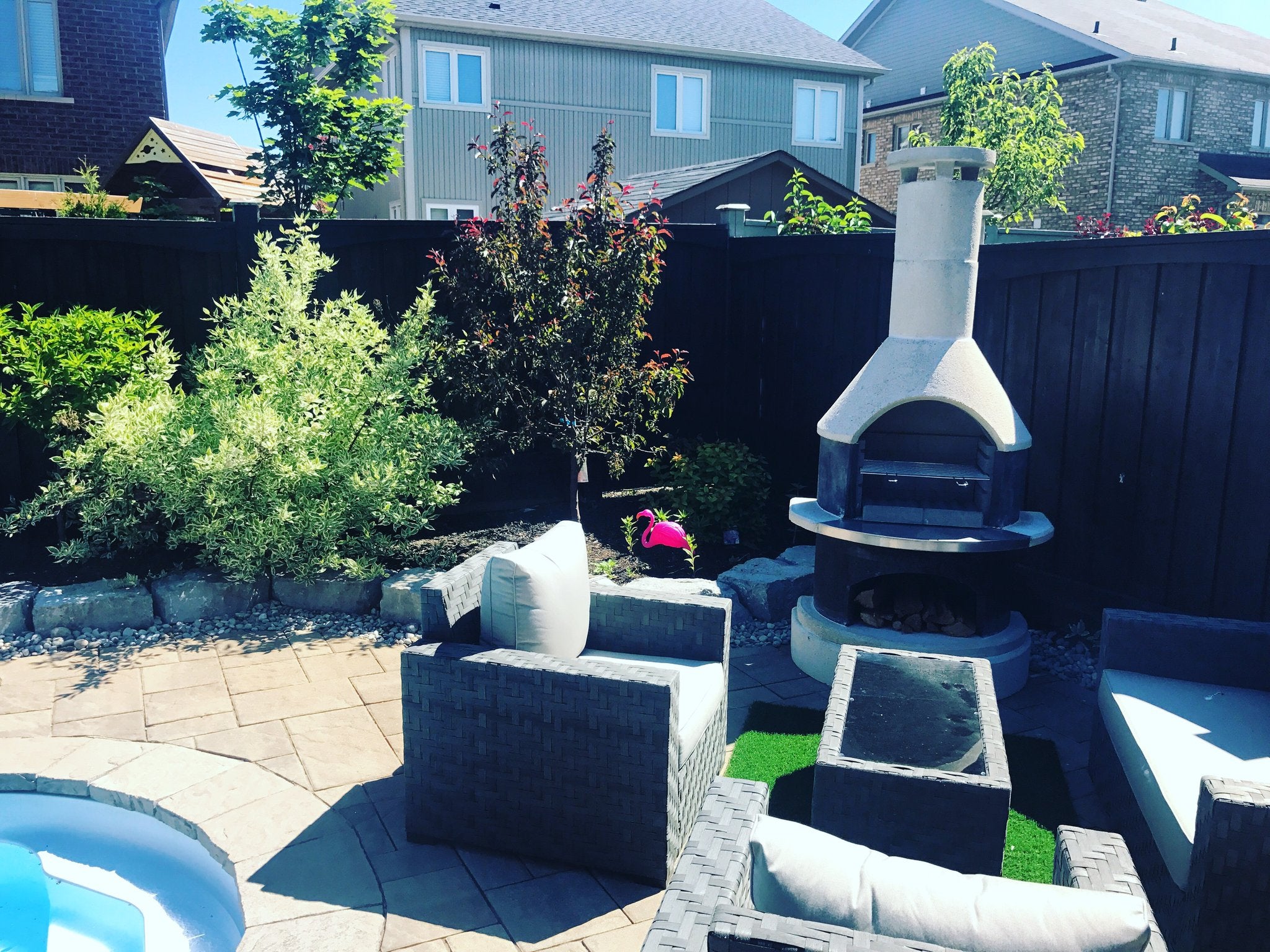 Five Tips for Improving Your Garden and Adding Life to It | Buschbeck
Every year in the spring, thousands of Aussie families scrub up the deck, trim back the hedges and get ready for another summer of outdoor entertaining in the garden. A good garden is full of life, from trees and flowers to birds and bees, and of course your friends and family. Preparation is key to getting your garden ready to live in while the weather's good. Here are the five top tips for injecting your garden with life for the summer season.
Trim up the edges
Your garden deserves the same level of grooming you allow yourself - for blossoming plants, straight after flowering is pruning time, while summer plants need a good trim at the beginning of spring. Pruning not only makes things look cleaner, but helps your plants grow by allowing more sunlight to strike the leaves and increasing oxygen flow through the plant. And any time you've got a young, energetic pair of hands around, enlist them to pick up old leaves and give the lawn a mow - these simple touch-ups can make a world of difference!
Blast your deck clean
Decks and patios take a lot of weather over the years, and a regular cleaning routine is essential to keeping them clean and tidy. Start with a sweep to catch any loose organic matter and leaves, and then get out the water blaster to do the real work. Organic matter left on the deck can encourage mould and fungi growth, so clean regularly to keep things spick and span.
Add plants for any occasion
Your choice of plants is key in determining what kind of garden you want. Some plants invite birds and bees - Tree Fuschia and Five-Finger attract all sorts of native birds, while sunflowers and most fruits bring bees. Citrus flowers, roses and lavender add splashes of colour while also releasing sweet, delicious fragrances. Time to find out how green your fingers are!
Build a shed to complement your garden 
No one wants to see a garden with tools strewn all through it - and no one wants dirty spades coming in and out of the house! A garden shed tidies everything up, making it easy to keep your tools, garden products and accessories centralised and easily accessible.
Install an outdoor fireplace / barbecue
The centrepiece of any outdoor event, an in situ outdoor BBQ will set you up to while away your summer days in the garden. Just get ready for your family to suggest your place for every occasion! Here at Buschbeck, we bring German excellence to your yard with our range of Buschbeck Outdoor Barbecues that combine classic stone designs with durability and functionality. And with a range of accessories, your barbecue can be turned into a wood fired pizza oven or a wood burner. Simply remove all accessories and you have a fireplace to sit around on those cooler evenings. A Buschbeck is the game changer when you're trying to add life to your garden.
Do you want to create the ultimate outdoor living space?
We can help. Contact us now to hear about how we can provide you with a Buschbeck BBQ or outdoor fireplace that fits your garden in terms of style, size and budget. With so many options, we have no doubt there's a Buschbeck perfect for you – shop our range today!