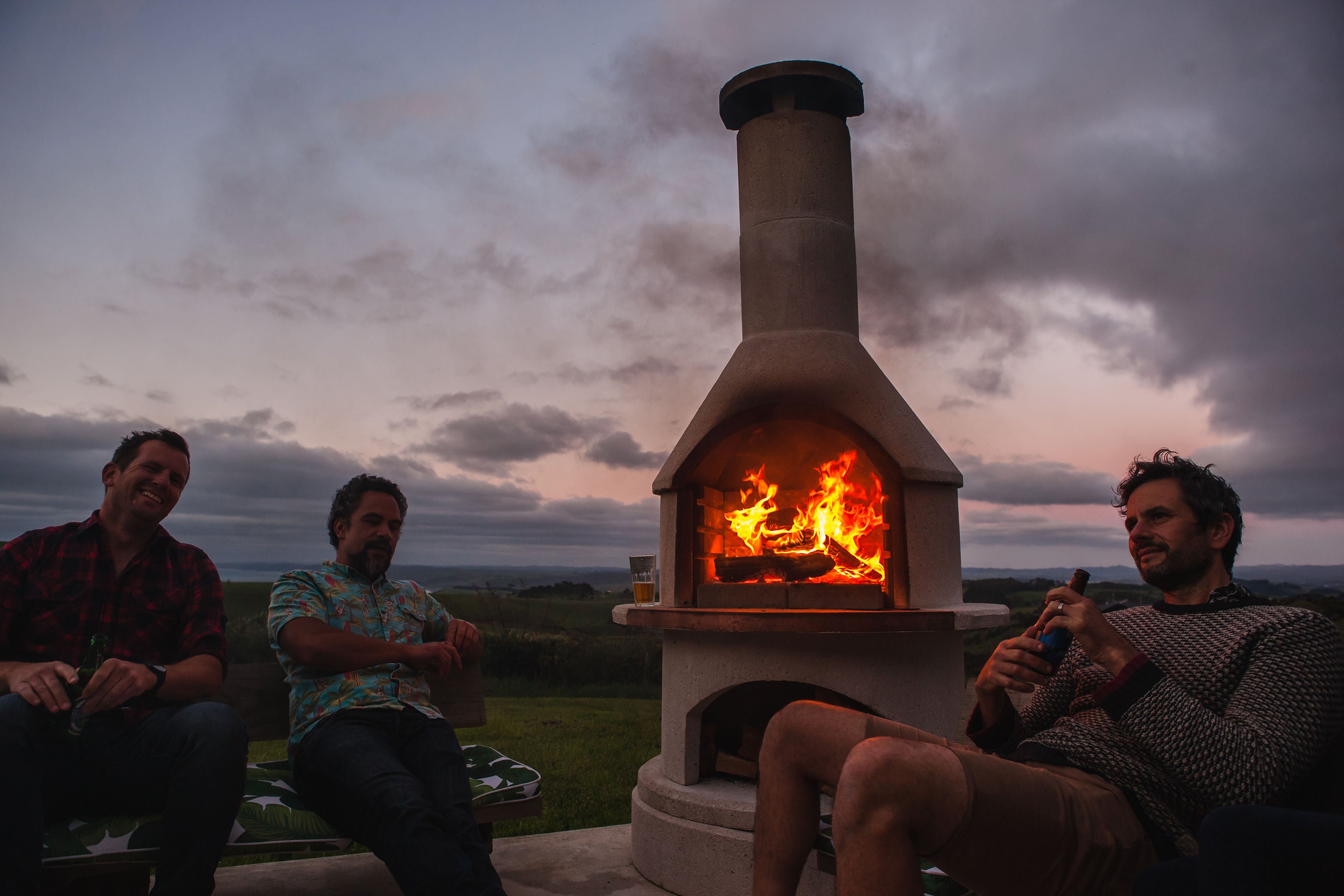 Why Winter is better with a Buschbeck
It's a slightly deflating time of year when the leaves change colour, the nights get cooler, and you finally concede it's time to pack the BBQ away. Well, that is unless you own a Buschbeck of course.
Because having just had a summer of epic BBQs, Buschbeck outdoor fireplace owners now have to simply slide out their cast iron BBQ grill rack and choose which weapon to fight off the winter blues with. And they've got quite the arsenal... 
Slow-cooked Sunday Roasts
Yes while technically you can slow-cook a roast in a conventional oven, it all just seems a little boring, and while result can be perfectly delicious it's not exactly mind-blowing (don't tell Mum I said that!)
With a roast going on the Buschbeck rotisserie insert you've got something to tinker with on those miserably cold Sundays. Getting the fire going, building an ember bed, checking on it during breaks in the footy etc. And after a few hours you're rewarded with a mouth-watering roast to settle into your Sunday evening with.
Homemade Wood-fired Pizzas
While your other BBQ is busy collecting bugs, your Buschbeck will be kept busy churning out your very own bespoke pizza creations. Maybe topped with the leftovers from that Sunday roast??? Yum!
Just slide in the pizza oven insert, and once you're up to temp you'll be firing out piping hot pizzas every couple of minutes. And of course they come with that delicious smokey wood-fired flavour.  
What's more the Buschbeck pizza oven insert is made from stainless steel, so leaving it out in the winter elements won't turn it into a rusty relic. 
But probably the best thing about having a Buschbeck during winter is...
Literally Fire!
Obviously Winter = Cold, Fire = Hot. So as an outdoor fireplace the Buschbeck gives you a lovely cosy and warm spot to spend those cool, crisp winter evenings. Because nothing beats gazing at the stars, or watching the flames dance, while sharing a bottle of Shiraz (or two) with good company. 
Enough dreaming! Check out our range of Buschbeck outdoor fireplaces and accessories. Or if you want to see one in the flesh visit a stockist near you.